Frequently Asked Questions
Where can I buy GRRREEN products?

---

Are your products really made from plastic bottles?

---

I didn't love my Grrreen product. What can I do?

---

How do I choose the best size for my dog?

---

What is the best way to wash my GRRREEN toy?

---

Can my dog wear their GRRREEN shirt all day long?

---
For a Cleaner World!
We all love to buy the best for our pets, but we don't need to contribute more waste to this world. We want to do good and feel good, so please, go GRRREEN and help us take a big bite out of plastic waste before it ends up in our landfills and oceans.
WE TRANSFORM WASTE TO PLAY!
Have you ever heard of rPET? (Hint: it has nothing to do with pets at all.)
rPET stands for recycled polyethylene terephalate. In short, recycled plastic.
Every single part of a Grrreen toy is made from 100% rPET.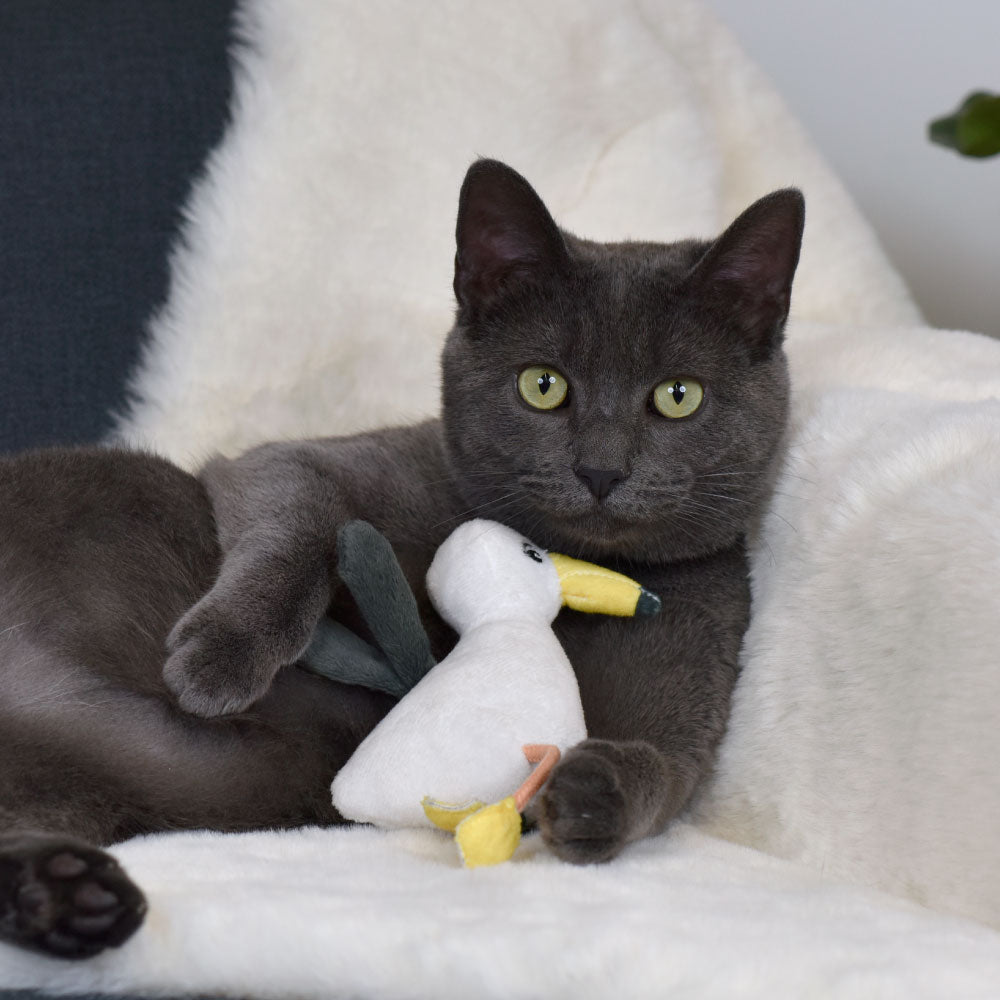 Pawtect Our Earth
Our Passion Behind Grrreen Toys Started when we realized how much plastic ends up in our oceans. Over 8 tons (has to be more than 8 tons) of plastic end up in our oceans each year so we created a new lineup of dog and cat toys made entirely from recycled materials.